The XRP Army Community calls for an updated interview with John E Deaton, attorney and crypto-law founder, following Ripple's recent legal triumph over the SEC. Patrick Bet-David, renowned influencer and entrepreneur, had initially interviewed Deaton in December 2021.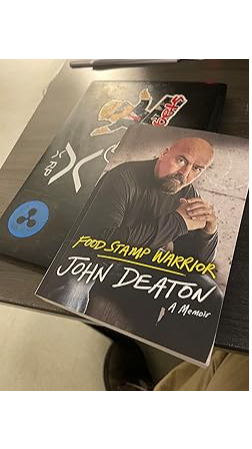 Moncure, United States – November 1, 2023 —
In a remarkable turn of events, XRP holders have launched a petition aimed at persuading the influential podcast host and successful entrepreneur, Patrick Bet-David, to conduct a follow-up interview with John E Deaton, the founder of Crypto-Law and a prominent attorney. The first interview took place on December 15, 2021, wherein Patrick Bet-David delved into Attorney John Deaton's pivotal role in a landmark SEC enforcement action.
The SEC's lawsuit against Ripple, a company central to the world's third-largest cryptocurrency, XRP, was the subject of this legal clash. Attorney Deaton made headlines by taking the unprecedented step of representing 75,000 XRP holders who sought to participate in the case and protect the interests of individual holders. It marked an unprecedented moment in the crypto industry as retail investors banded together to sue the SEC for such relief. The SEC, in response, vehemently objected to Deaton's participation. However, the judge ultimately ruled in favor of Deaton, overruling the SEC's objections and granting him the role of counsel for amicus curiae.
Notably, John Deaton's actions during the legal battle not only exposed significant conflicts of interest and suspicious motives behind the SEC's lawsuit but also significantly impacted the outcome of the case itself. Judge Analisa Torres of the Southern District of New York (SDNY) not only ruled in favor of XRP holders by declaring XRP as non-security, but she explicitly acknowledged John Deaton's contributions, not just in the Ripple case but also in the LBRY case – another pivotal cryptocurrency lawsuit. Worth mentioning is that Deaton provided his services pro bono, without charging a fee, and even personally funded part of the legal representation of token holders in their battle against government overreach. For his exceptional contributions to the cryptocurrency industry, Deaton was awarded the Defender of Freedom Award by the International College of Blockchain Legal Advisors.
The XRP community is now rallying for Patrick Bet-David to revisit the story he initiated two years ago by re-interviewing John Deaton and capturing the historical significance of his efforts. Adding to Deaton's accomplishments, he recently authored an Amazon Best Selling Book titled "Food Stamp Warrior," a chronicle of his life, featuring some of the behind-the-scenes narratives from his epic struggle against the U.S. government.
The question that looms is whether Patrick Bet-David will heed the petition and respond to this call for a follow-up interview.
For More Information:
Watch this video:
https://www.youtube.com/watch?v=QnCFSHy29Fg
Visit Crypto-Law.us Website:
https://www.crypto-law.us/
The First but hopefully not last PBD Interview with John E Deaton
https://www.youtube.com/watch?v=7Ch-jVz1InU&t=31s
Contact Info:
Organization: XRP ARMY NEWS
Website: https://www.xrparmynews.com/
Source: PressCable
Release ID: 89111853